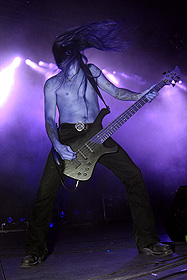 About Us
Cold Fusion Records, LLC is an innovative independent record company with a unique music publishing philosophy. By leveraging existing industry resources, strategic partnerships, and by embracing the raw talent of the newest breakthrough artists, our mission is to groom musicians for the majors by providing worldwide promotion and distribution services to help launch the careers of independent artists, without reinventing the wheel.
Since Cold Fusion Records is an indie label, we are a dynamic, non-bureaucratic group that is dedicated to bringing success to the newest emerging talent. Because we are an independent company, we do not adhere to the restrictive oppression of the corporate music giants, but instead, we open all of our promotional and distribution resources to ALL ARTISTS -- (not only those we choose to sponsor or sign). That means, just because we may not choose to fund a particular band, you are still invited to access all of our promotional and distribution resources at competitive rates.
Our ultimate goal is to continue developing strategic partnerships with major labels to bring our marketable artist roster onto the ears of the world.